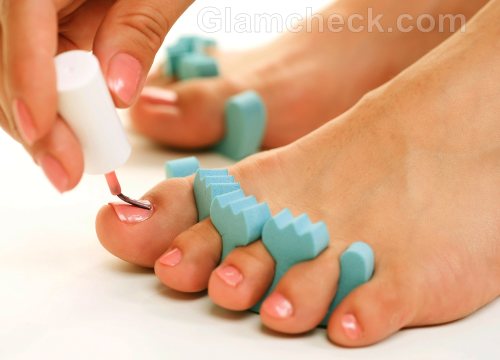 The majority of nail problems may sometimes result from a single fungal infection. Fungal infections are actually preventable if precautions are undertaken. But to know the preventive measures, you should also be aware of how a fungal infection can be acquired:
Poorly applied acrylic nails encourage the entry of germs if they are not secured properly to the natural nails.
A broken nail causes it to separate from its nail bed and allows the entry of moisture to the skin which allows breeding, growth and multiplication of bacteria.
Patronage of sub-standard salons with nail tools or instruments that have not been thoroughly sanitised.
Finger nail biting which causes tears and rips in the nails and possible bleeding of skin around the nails that allow bacteria to penetrate these areas.
The use of an antifungal nail lacquer formulated with undecenoic acid, a natural, powerful fungicide that is proven to kill fungus such as candida albicans, as a base coat can be very effective. Rest nails between manicures and pedicures and wear such an antifungal nail polish. It will not only protect your nails from potential nail fungus but decrease the number of adverse effects of existing fungal conditions.